Addressing Depression and Anxiety in the Modern Workplace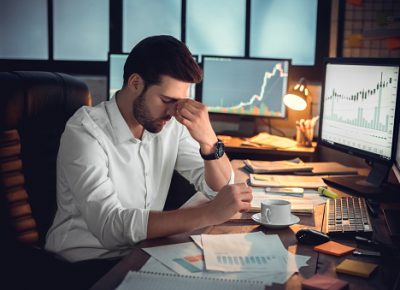 October 10, 2017 – As we approach October 10th, celebrated worldwide as World Mental Health Day, Yang Institute of Integrative Medicine would like to address the state of mental health in the modern workplace, which is the theme for this year's observance. Because we spend such an enormous amount of our lives working, it is only inevitable that our mental illnesses stem from, or are exacerbated by, our jobs.
A Global Phenomenon
Globally speaking, disorders like depression and anxiety are not unique to South Jersey, Main Line, or even the United States. One of the leading causes of disability worldwide, depression affects the physical, mental, and spiritual health of more than 300 million people. Behind depression is often the spectrum disorder that is anxiety, affecting more than 260 million (and likely more, as it goes undiagnosed). It is estimated that depression and anxiety cost the global economy at least $1 trillion in US dollars each year. Moreover, it is not uncommon for patients to suffer both conditions, side by side. Workplaces that raise awareness of this phenomenon are likely to see increases in productivity and worker morale. Work environments that do not directly address the health and happiness of their employees experience greater absenteeism, along with declines in productivity. (To be continued)
Risks Within the Workplace
Given the hours spent in the workplace, almost any full-time employee is susceptible to the effects of anxiety and depression. A majority of the risks to a worker's mental health stem from their interactions with other coworkers. In many cases, a worker may possess the skill to complete a task, but lack the resources and organizational support and awareness to do so effectively. More overt examples include strained communication, limited participation in decision- making, inflexible work schedules, and insufficient or inadequate HR and health policies.
Treating Depression and Anxiety
With greater awareness of the state of the workplace, patients begin to recognize sources of anxiety and depression in their own lives. At the Yang Institute of Integrative Medicine, we do not underestimate the effect that the workplace has on our patients. Our philosophy is that everyone is vulnerable to environmental stresses, toxicities, and unhealthy lifestyles. In our approach to medicine, we see each patient as a microcosm—requiring treatments uniquely suited to them. Whether patients hail from Main Line or South Jersey, we treat mental disorders like ADHD, anxiety, and depression by blending acupuncture, psychotherapy, medication management, as well as offering neuro-therapies including Transcranial Magnetic Stimulation (TMS) and neurofeedback. To learn more about our holistic approach to treatment, give us a call today.