Relieve Pain with Acupuncture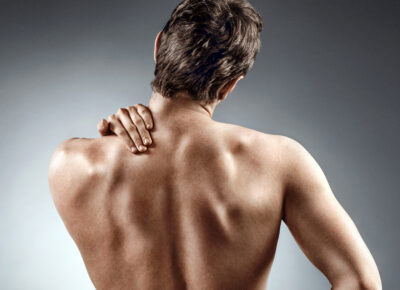 In addition to physical integrity and biochemical homeostasis, Chinese medicine believes human life and functions also depend on the abundance and balance of the body's biological energy, known as Qi (pronounced as chi) in Chinese.
As blood circulates inside the blood vessels, according to the Chinese Medicine system, the human body's biological energy flows along the energy channels known as meridians. One suffers from severe pain when a blood vessel is blocked. However, most of the time, the pain was caused by blocked energy flows due to physical or emotional stress.
Acupuncture treatment is able to open the blocked energy channels, facilitate the energy flow, and help to re-establish the body's natural state of energetic balance. It also helps to promote the body's innate healing abilities.
While acupuncture provides a powerful intervention to human energetic balance, modern studies have observed that acupuncture treatments also relieve pain by releasing endorphins, the body's natural pain-killing chemicals, increase blood circulation, and reduce inflammation as well the reception of pain signals in the brain.
What Conditions Acupuncture Treats
Acupuncture can be used to help treat various pain-related conditions, including:
headaches and migraines

shoulder and neck pain

lower back pain

hip and knee pain

sciatic nerve pain

arthritis

sports injuries

post-surgery pain



How is Acupuncture Performed
Based on the comprehensive evaluation of Chinese medicine, the treatment of acupuncture involves the insertion of very thin, disposable stainless steel needles into the selected acupuncture points. Through tactically manipulating the needles, a skilled acupuncturist is able to stimulate and regulate the body's vital energy.
For a chronic condition, it may take a dozen sessions or more to generate significant results, even though some may feel the immediate pain relief after the first or the first few sessions. Each session takes about 30 to 60 minutes depending on the complexity of conditions.
Acupuncture Treatment at Yang Institute
Full Spectrum of Chinese Medicine Services
The acupuncturists at the Yang Institute are doctors of Chinese medicine who diagnose and treat physical and mental conditions holistically. In addition to acupuncture treatment, they provide lifestyle and dietary counseling, Chinese herbal remedies, acupressure, and cupping to target the root causes of diseases to achieve long term health.
Highly Dedicated Specialists and Experts
Most of the acupuncturists at the Yang Institute have gone through formal medical school for Acupuncture and Oriental Chinese Medicine, and have over 20 years of experience in treating pain and other chronic diseases.
Founded and Led by an Integrative Medicine Physician
The Yang Institute's Acupuncture Clinic was founded by Dr. Jingduan Yang, a board-certified psychiatrist, and 5th generation acupuncture and Chinese medicine doctor. He designed the Yang Institute's acupuncture programs and trained the acupuncturists to treat the patient as a whole person to achieve optimal health.
"Guided by the principles of truthfulness and compassion, we strive to provide individualized treatments that activate the healing systems inside the body to achieve ultimate wellness of mind, body, and spirit. We take pride in being a trusted partner of our patients on their journey to a healthy, happy, and productive life", said Dr. Jingduan Yang.
Integrative Pain-Free Program
For more complicated and challenging cases, Yang Institute provides an Integrative Pain-Free Program that combines acupuncture with cupping, acupressure, advanced nutrient therapy, neurofeedback, and TMS. This program is designed to achieve optimal results in reducing pain and pain dependence on painkillers.
The program includes
A comprehensive Chinese medicine evaluation

A comprehensive medical, neurological, and psychiatric evaluation

A comprehensive nutritional and lifestyle evaluation

Development of 3-6 months treatment strategy and plan

3-6 months Integrative Pain-Free (IPF) therapies
This program will also help common comorbidities of pain, including addiction, insomnia, anxiety, depression, chronic fatigue, and other organ dysfunctions.
Contact now for a 15-minute free consultation.
Dr. Yang's Book:

Facing East
Ancient Health + Beauty Secrets for the Modern Age
In the book, Facing East, Dr. Jingduan Yang, a fifth-generation Chinese medicine practitioner and a respected authority in integrative medicine, joins forces with style icon and wellness advocate Norma Kamali to reveal the ancient healing secrets, adapted for the modern age. Those healing secrets help preserve, maintain, and restore vitality, health, and beauty in all its forms.
Please contact Yang Institute for a free consultation and learn more about its facial acupuncture program.