Facing East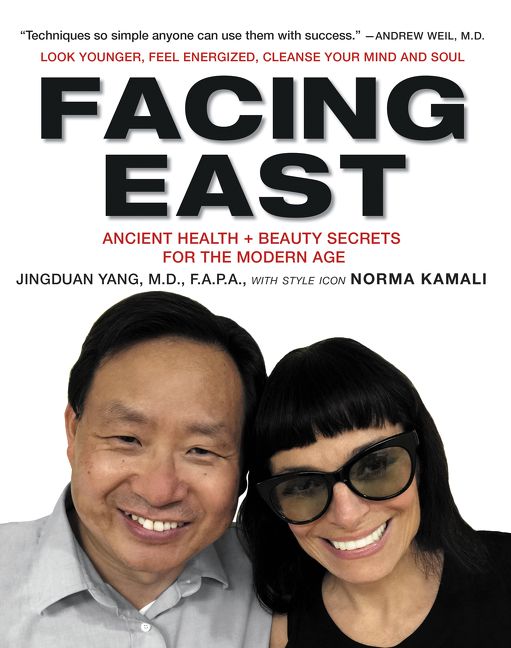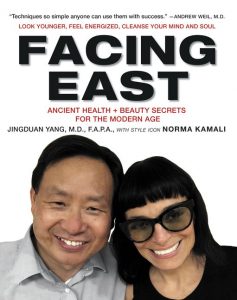 Drawing from 2,500 years of wisdom that has been adapted to today's lifestyles, Facing East teaches you how to restore your Qi—the vital energy at the root of every function in the human body—to become both internally healthy and externally radiant.
In Facing East, Dr. Jingduan Yang, a fifth-generation practitioner of Chinese medicine and a respected authority in integrative medicine, joins forces with wellness advocate Norma Kamali to reveal ancient healing secrets, adapted for the modern age, that will help preserve, maintain, and restore vitality, health, and beauty in all its forms.
Style icon Norma Kamali, having felt deeply and noticeably rested and rejuvenated after Dr. Jingduan Yang's unique acupuncture treatments, encouraged her remarkable physician to share his mastery of both traditional Chinese medicine and modern medicine with the world. The result is Facing East, a book filled with practical day-to-day health, beauty, wellness, and lifestyle practices that can radically enhance the way you look, feel, and interact with everything and everyone around you!
Inside you'll discover:
The ways each of the primary organs can affect every aspect of your life—from your physical health to your mental well-being—and how to keep them in balance
Tips to help revitalize the hair, skin, eyes, lips, teeth, and nails
Self-assessments to help determine your unique general energy constitution
Personal checklists for preventative care
A year-round wellness plan that includes advice on sleep, sex, exercise, and nutrition
And much more!
By exploring the mind-body-spirit connection from a truly integrative perspective, Facing East helps you maintain wellness in every aspect of your life.