Yang Institute's Philadelphia Office at 1608 Walnut Street is Now Open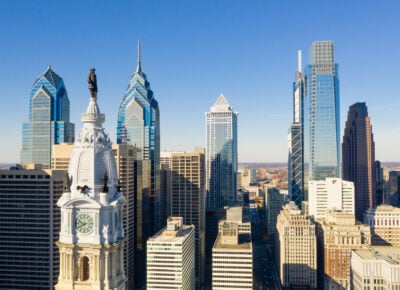 Along with offices in Bryn Mawr, PA, and Marlton, NJ, Yang Institute of Integrative Medicine focuses on Mental and Brain Health, Pain Management, Chronic Illnesses and Aging, through the application of a holistic, natural and scientifically based approach, while helping people depend less on the use of medications that cause serious side effects.
"I came to Dr. Yang to treat my severe depression and PTSD. At the beginning of my treatment, I had zero desire to eat, socialize and could not carry out everyday tasks. (After) 4-week intensive treatment with TMS, Neurofeedback, and my therapy sessions, my family and I saw drastic changes in a very short period of time. I have been highly effective and I have come a long way in my recovery." ~ AZ
TMS Treatment for Depression and Obsessive-Compulsive Disorder
TMS (transcranial magnetic stimulation) therapy is an FDA-cleared, non-drug, and safe treatment for depression and obsessive-compulsive disorder. Since 2009, Yang Institute's TMS Center has completed thousands of TMS treatment sessions and helped numerous patients achieve mental vitality and regain a productive life. Our navigated TMS therapy based on Brain Mapping provides a solution for mental illnesses such as bipolar depression and PTSD (post-traumatic stress disorder).
"I have had many years of persistent anxiety and depression since I was 12 years old. I missed a lot of experiences as a teenager and a young adult. TMS was my last hope, and all the people at Yang made me feel very comfortable during my treatment. I've made almost a full recovery. I feel very confident and much happier now." ~ Rachel
Brain Optimization with Neurofeedback for ADD/ADHD, Anxiety, Concussion, and Insomnia and Memory Loss
Neurofeedback is a non-drug therapy to treat brain disorders like ADD/ADHD, insomnia, memory loss, traumatic brain injury and concussion. It also improves brain functions to reach peak performance. Specialists at Yang Institute are able to combine Neurofeedback with acupuncture, TMS, and nutrient therapy to achieve optimal results.
"It is amazing how quickly the brain can be trained to function better. Providing my brain with the nutrients that were missing made a huge difference too." ~ Joe
Acupuncture for Headache and Chronic Pain
As an ancient healing art, acupuncture has been used for thousands of years to treat different pain forms. Since 2005, Yang Institute has helped thousands of patients alleviate pain with this safer, natural, and non-drug technique combined with herbal medicine, cupping, and moxa.
"After I received two times weekly acupuncture for four weeks, I was able to walk for long-distance again. Astonishingly, my mood became much calmer too." ~ Alvin
Integrative Medicine for Healthy Aging
Yang Institute's Healthy Aging Program integrates facial and body wellness acupuncture, herbal remedies, stress reduction, lifestyle modification, and epigenetic nutritional supplements for the prevention and treatment of age-related symptoms.
"The holistic and multi-faceted methodologies have been very beneficial and life-reaffirming for me. The use of herbs, massages, acupuncture, and facials gives one the whole person approach." ~ Kathy
Trusting the human body that has a miracle structure with an unbelievably strong self-healing system, we follow the principle of no harm first and use treatments with minimal use of drugs. Our team of integrative health specialists works together to evaluate and target the underlying root causes of chronic illness and treat the body as a whole.
"Our son has been struggling with stomach issues since the beginning of summer 2019. After his first visit with Dr. Brucker (a naturopathic doctor at Yang Institute), he immediately felt relief. The pain has subsided quite a bit."
"He's eating like a 16-year-old boy should eat, and has not missed school since then."
~ David
Philadelphia, PA   I   Bryn Mawr, PA   I   Marlton, NJ
Please contact Yang Institute for a free consultation.