TMS Therapy for Depression
TMS, Transcranial Magnetic Stimulation, is a non-invasive treatment for depression. It uses magnetic pulses to stimulate areas of the brain that are underactive in patients who experience depression. TMS is an FDA approved, effective therapy for patients who have not benefited from antidepressant medication.
Schedule Your Free Consultation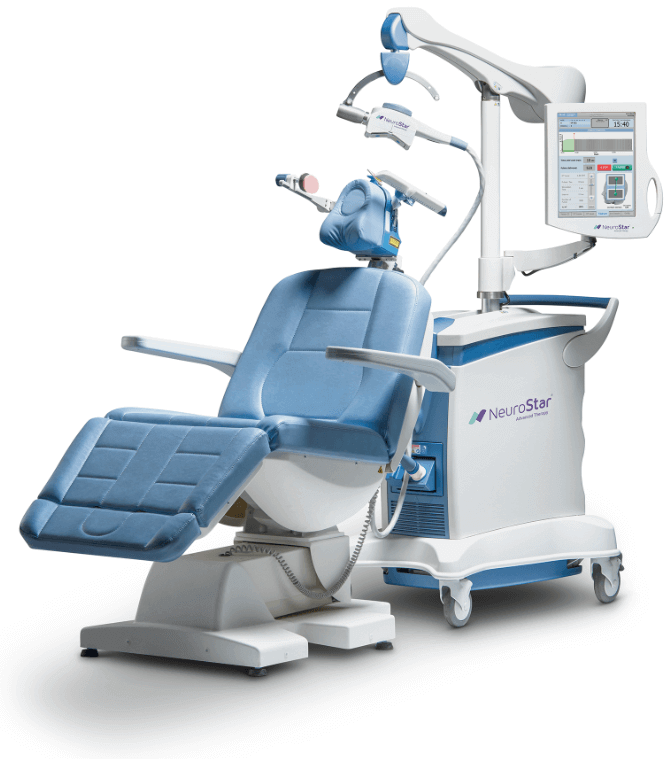 TMS: Brain Stimulation Therapy Without Side Effects
Over 3 million treatments delivered;
7 in 10 people experienced significant improvement;
37% of patients achieved remission of depression symptoms;
FDA approved since 2008;
Long-lasting symptom relief.
TMS Therapy at Yang Institute
Yang Institute was one of the first mental health practices to use TMS. Since 2008, we've used TMS therapy, as well as acupuncture, advanced nutrient therapy, neurofeedback, and meditation, to help patients with mood disorders. Our billing specialist can help you obtain authorization from your insurance if you are eligible.
Schedule Your Free Consultation
E-books for Free Download
If you are looking to finally find a way to look at your illness from a new point of view that involves your Mind, Body, and Spirit. I believe Yang Institute is your answer."
How Does TMS Work?
Before:You will recline comfortably in the treatment chair. A small, curved magnetic coil will be positioned lightly on your head.
During:NeuroStar delivers focused magnetic stimulation directly to the target areas of the brain. You'll hear a clicking sound and feel a tapping sensation on your head.
After:You can resume normal activities immediately. There are no side effects on alertness or memory.

Covered by Insurance Most health plans including Medicare and Tricare cover TMS.

No systemic Side Effects TMS allows you to return to normal activities right away.

Medication-Free You can now live free of anti-depressants and their frustrating side effects.
Four Steps to Get Started
Schedule a consultation to see if you meet medical requirements.
Check your health insurance benefits.
Be evaluated by board certified psychiatrist.
Get authorized by your health plan provider.
Experience Change in 6-8 Weeks
The typical course of treatment is five times a week for 4-6 weeks. Each treatment session takes approximately 18 minutes. Patients usually start to feel improvement after 6 weeks.
Living with Depression:
Real Stories from Our Patients
I have been suffering from depression for about two years. This summer I decided to have TMS treatment along with Yang Institute's comprehensive care program. After 6 weeks of daily treatments of TMS, and other services including acupuncture, psychotherapy, and nutrition, I feel so much better. I am full of energy and very optimistic about my future.
TMS was my last hope and all the people at Yang made me feel very comfortable during my treatment. I've made almost a full recovery and am beyond pleased with the care I have received. My mood, mentality, and everything changed to a much more positive feeling. I feel very confident and much happier now. I now can finally see myself serving a good purpose.
For my treatment, I received TMS and Neurofeedback three times a week conducted by the very experienced and knowledgeable Ellen. As I write this note and think back to my 4-week intensive treatment at Yang Institute, I can't help but smile – TMS, Neurofeedback, and my therapy sessions with Dr. Yang have been highly effective and I have come a long way in my recovery. I am grateful to have found Yang Institute.
TMS Treatment Is Covered by Most Insurance Companies