South Jersey TMS Center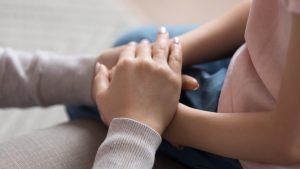 Since 2008, Yang Institute has been at the forefront of mental health practices that utilize TMS therapy for clients and patients. As the knowledge of mental health expands and new solutions are presented, specialist hope to use proven methods in tandem for long lasting results. Always evolving, Yang Institute incorporates  Acupuncture, Advanced Nutrient Therapy, Neurofeedback, and meditation in addition to TMS therapy, the most innovative South Jersey TMS Center. It is through these methods that Yang Institute has been able to achieve higher remission rates than normally expected, giving more families a better change at happiness.
TMS stands for Transcranial Magnetic Stimulation. it is an innovative, FDA-approved therapy that is used for people who continue to struggle with major depressive disorder after antidepressants have not yielded the desired result of happiness for those in need. Non evasive and drug-free, it is a safe and effective method of treating mental health problems, without the side effects of antidepressants.
When undergoing TMS, patients can expect a non-invasive targeted pulsed stimulation from a mild magnetic field to modulate the natural function of the brain's neurotransmitters. Its direct targeting is key to long term remission of depression. Those who undergo TMS sessions are treated five times a week for 4-6 weeks. Each session takes about 30 minutes to complete, however at Yang Institute, new FDA protocols have dropped the session time down to 3 minutes! Non-invasive and no side effects from the standard antidepressants, patients can resume their daily activities after a visit from this top South Jersey TMS Center