Community Support: Veterans Programs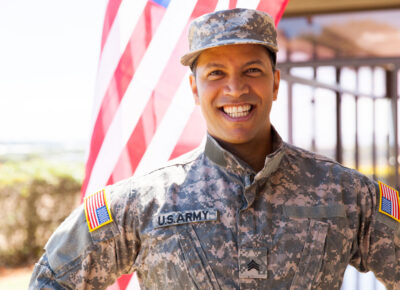 Three Ways Veterans Can Benefit From Acupuncture Treatments
As the amount of research and awareness surrounding complementary and alternative medicine (CAM) increases, so do its applications across a wide range of demographics and locations throughout America.
Yang Institute of Integrative Medicine has partnered with the Veterans Affairs to provide acupuncture services. The three major benefits of acupuncture treatments include:
Physical Pain Relief
Possibly the most well-known use of acupuncture is its ability to treat persistent physical pain and discomfort. Veterans who are in the recovery process from an injury sustained during their service can use acupuncture to ease things like pain from nerve damage, which is notably difficult to treat. Additionally, the non-invasive nature of acupuncture makes it an area worth exploring for those who have tried numerous other medications and treatments with limited success.
PTSD Treatment
A lesser-known benefit of acupuncture comes from its ability to reduce anxiety and emotional stress. In Chinese medicine, the concept of Qi represents the vital energy in the body which either flows freely or experiences blockages. In many cases, veterans have residual emotional discomfort from their time serving that can cause long-term mental health issues. Acupuncture helps to release blocked energy, or Qi, in the body and creates a relaxed and stress-free sensation.
Effective Alternative to Pharmaceuticals
One of the biggest problems facing veterans today is the overprescription of opioids and other pharmaceuticals as a treatment for physical pain or PTSD. While these types of pharmacological solutions may be helpful from the outset, they often result in mental or physical dependence, making the problem even worse. Through its ability to relieve physical pain and reduce stress levels, acupuncture has shown to be an effective alternative for veterans in need.
Learn More
If you are a veteran in the Greater Philadelphia Area and would like to learn more about acupuncture sessions at Yang Institute, reach out to your local VA office today. They can set up an appointment with Yang Institute for a range of integrative therapies, such as acupuncture, Transcranial Magnetic Stimulation (TMS), or neurofeedback brain training. To learn more, please call 610-520-1128 for our Bryn Mawr Office in the Main Line and Philadelphia Office, and 856-802-6888 for our Marlton Office in South Jersey.