Blog
---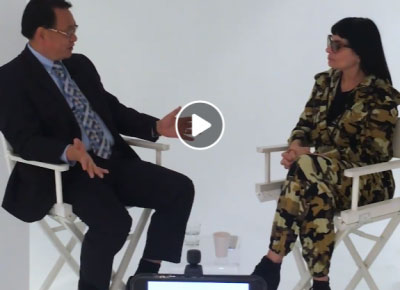 Dr. Yang speaks with his friend, Designer Norma Kamali about how the outward signs of health that are commonly referred to as "beauty" are indicative of organ and circulatory health. He details the ways you can find clues in your appearance to the condition and function your major organs. In this video Dr. Yang discusses: Symptoms of Kidney Issues Ways to Improve Kidney Health The Ties between  Emotional & Physical Health Menopause Symptoms Seasonal Health Changes Acupuncture Points https://www.facebook.com/NormaKamali/videos/728523054342067/
Read More....
---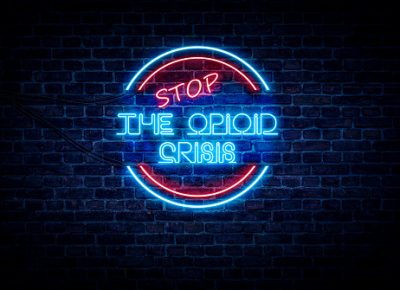 In recent years, the opioid epidemic in America has reached critical levels. Just last October, the president declared it a public health emergency. According to CNN, the number of deaths attributed to opioid overdose has quadrupled since 1999. Although the use of illegal drugs like heroin comprises part of the epidemic, most of the deaths involve prescription painkillers. Awareness of the risk presented by prescription opioids has led insurance companies, physicians, and patients alike to search for an alternative. One option, acupuncture treatment, provides empirically-proven relief to chronic pain, without the potential for addiction or other negative side effects. How […]
Read More....
---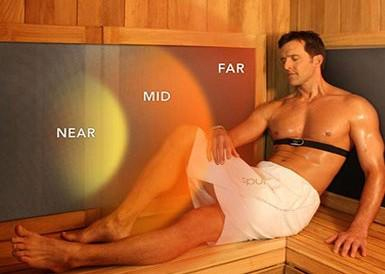 Sweating is good for you. Seriously, sweating is one of the body's safest and most natural ways to heal and maintain good health. Our state-of-art Full Spectrum (near, mid, and far) Infrared Sauna helps promote a deep, healthy and natural detoxifying sweat. Detoxification is important because it strengthens the body's immune system and helps the body's biochemical processes function efficiently so that we are better able to digest the nutrients in our foods. Detoxification has also been shown to be helpful with colitis, chronic fatigue, fibromyalgia, auto-immune disease, immune deficiency states, autism, ADD and ADHD. -Dr. Rachel West Infrared Sauna […]
Read More....
---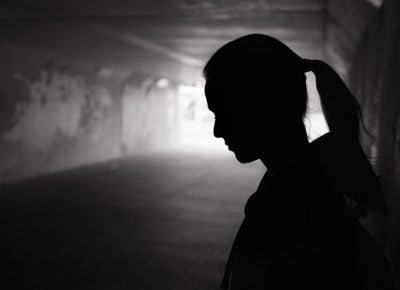 Blog: Understanding Depression: The 5 Biotypes By Jingduan Yang, MD Depression, a common mental disorder, accounts for most cases of disability in the world. It negatively impacts almost every aspect of a person's life, reducing their ability to function and inducing feelings of hopelessness, worthlessness, and fatigue. According to the World Health Organization (WHO), over 300 million people worldwide suffer from depression around the globe. The medical community has made many strides toward reducing the stigma of mental illness and improving access to treatment and therapy. However, our understanding of depression and its biological causes continues to evolve. The Yang […]
Read More....
---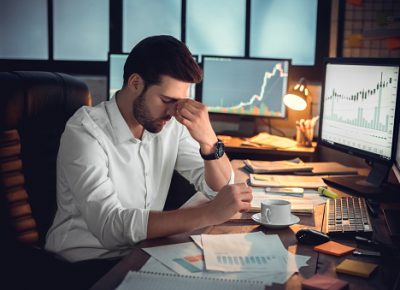 By Jingduan Yang, MD October 10, 2017 – As we approach October 10th, celebrated worldwide as World Mental Health Day, Yang Institute of Integrative Medicine would like to address the state of mental health in the modern workplace, which is the theme for this year's observance. Because we spend such an enormous amount of our lives working, it is only inevitable that our mental illnesses stem from, or are exacerbated by, our jobs. A Global Phenomenon Globally speaking, disorders like depression and anxiety are not unique to South Jersey, Main Line, or even the United States. One of the leading […]
Read More....
---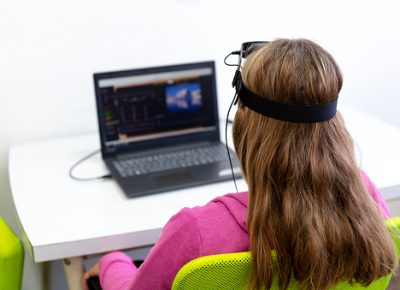 Neurofeedback and ADHD By George Yang at Yang Institute of Integrative Medicine The therapeutic application of neurofeedback for ADHD has been implemented since the 1970s. Research has shown that neurofeedback can be a potentially effective therapy for ADHD, and the results were promising. Several different neurofeedback protocols have been observed. High theta/beta ratio(>3) has been considered to be strongly associated with ADHD. Theta/beta ratio (TBR) neurofeedback strives to decrease theta and/or increase beta power in central and frontal locations, regions that are associated with executive functions and attention. A 2012 study[4] compared 3 groups of ADHD children, one group took […]
Read More....
---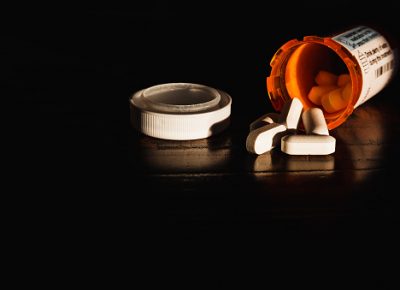 A few months into 2018, America's opioid epidemic continues to rage on. However, some developments prompted by our government offer some glimmers of hope. Shapers of law and policy on both the state and federal levels have started to embrace non-drug therapies like acupuncture and transcranial magnetic stimulation (TMS) as treatments for chronic pain and effective therapies in addiction recovery. Many people ascribe the severity of the opioid epidemic to the overprescription of these drugs in the treatment of chronic pain. In an effort to curb this trend, legislators have begun the process of expanding public health insurance programs to […]
Read More....
---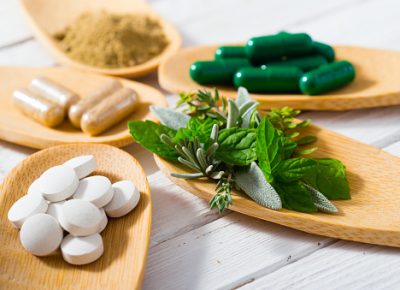 Methylation is truly a multi-tasking marvel that allows us to be "healthy and human." Though this highly intricate process occurs within each cell as well as in the fluid supplying the brain and within the liver, it is responsible for the most vital undertakings throughout body chemistry. Methylation, therefore, determines who we are, what we look like, and how we behave and it is central to our physical, emotional, and mental wellbeing. Without methylation, we could not survive; hence, it is the perfect pathway to focus on for understanding autoimmune, metabolic, neurological and psychiatric diseases such as multiple sclerosis, seizure […]
Read More....
---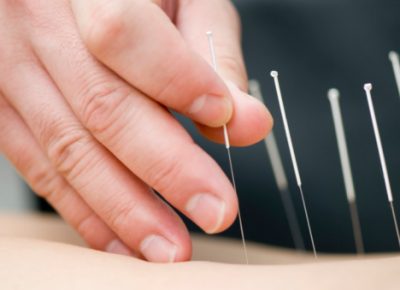 Blog: Ease Your Stress and Anxiety With Integrative Acupuncture One feels more relaxed and calmer when his qi is balanced, sufficient in amount, and moving freely in the correct direction Chinese medicine describes human physiology and psychology in terms of Qi, the vital energy that circulates through energy channels called meridians. Chinese medicine uniquely relates specific mental and physical functioning to corresponding meridians. Qi balance is described in terms of yin and yang, which represent opposing qualities of energy. Restore the balance of Yin and Yang energy & activate one's own healing power The experienced providers at Yang Institute apply […]
Read More....
---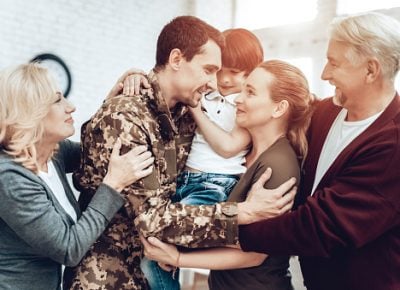 Blog: Three Ways Veterans Can Benefit From Acupuncture Treatments As the amount of research and awareness surrounding complementary and alternative medicine (CAM) increases, so do its applications across a wide range of demographics and locations throughout America. Yang Institute of Integrative Medicine has partnered with the Veterans Affairs to provide acupuncture services. The three major benefits of acupuncture treatments include: Physical Pain Relief Possibly the most well-known use of acupuncture is its ability to treat persistent physical pain and discomfort. Veterans who are in the recovery process from an injury sustained during their service can use acupuncture to ease things […]
Read More....
---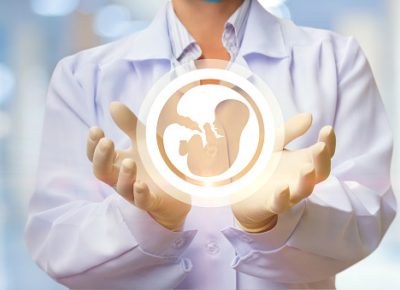 Blog: Fertility Support People experience infertility for many different physical and emotional reasons. It is believed that stress reduction, nutritional support, and a healthier lifestyle increase the chances of pregnancy. Research has shown that acupuncture increases the success rate of in vitro fertilization (IVF). It is believed that the stimulation of certain trigger points on the body by acupuncture needles prompts the body to release certain hormones and chemicals that can reduce pain, regulate the endocrine system, and calm the nervous system. German researchers tried to determine the effect of acupuncture on assisted reproduction therapy (ART) success rates. In the […]
Read More....
---