The Impact of Stress on Health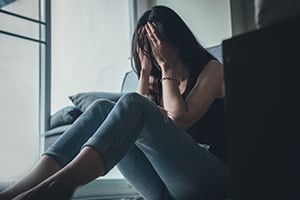 Stress is caused by a person's physical and emotional reaction to life events. Heavy workloads and the modern lifestyle create excessive chronic stress in people today. As we discussed in a previous blog article on functional medicine, the human body is a holistic organism, in which all systems and functions are complex and interrelated components.
Mind and body are closely related and interact with each other.  Emotional distress can worsen one's existing physical health conditions and easily cause various physical illnesses.
Stress Can Weaken our Immunity, Increase Inflammation and Cause other Physical Issues
Though a certain level of stress is usually needed to keep us motivated, stay disciplined, and meet deadline, keep competent and cope with changes,  excessive stress is harmful to our health.
Stress weakens the function of our immune system and makes the body unable to regulate its inflammatory response. People who are chronically stressed more likely to develop colds and experience symptoms,  such as headaches and fever, high blood pressure, dizziness, muscle tension, and muscle pain.
Besides exacerbating the symptoms of pre-existing conditions such as heartburn or IBS, stress can also result in a range of problems that include constipation, diarrhea, indigestion, and more. Some people experience stomach pains when they are stressed.
Stress Causes Severe illnesses
If you are chronically stressed or unable to lessen your stress levels over time, you put yourself at risk of more severe chronic illnesses. According to NIH, diseases whose development has been linked to both stress and inflammation include:
cardiovascular dysfunctions
diabetes
cancer
autoimmune syndromes
depression and anxiety disorders
Yang Institute's Acupuncture for Stress Relief 
From the Chinese medicine perspective, emotional distress can cause energy blockages, and energetic imbalances, that affect the function of internal organs.
The experienced professionals at Yang Institute apply specific acupuncture techniques to effectively free the blockage of energy channels, normalize energy flow, and reduce stress. In the past 15 years, Yang Institute has helped numerous patients recover from stress-related conditions. Since mental health and pain management are two of the core programs at Yang Institute, acupuncturists work together with psychiatrists and other providers to effectively treat stress and anxiety, and help prevent the development of chronic illness.