Managing Menopause Symptoms with Acupuncture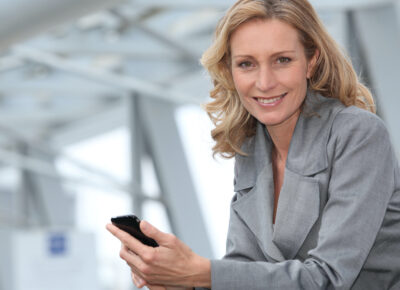 Are you suffering from menopause-related symptoms, such as hot flashes, sweating, fatigue, insomnia, anxiety, depression, moodiness?
Are you worried about the side effects of hormone replacement therapy for menopause-related symptoms?
In either case, you may choose acupuncture as an alternative therapy.
How does Acupuncture Help with Menopause?
For many centuries, the Chinese have used acupuncture to manage symptoms of menopause and women's health issues.
Chinese medicine holds that the energetic balance of yin and yang maintains homeostasis, a stable internal environment in the body. As women age, yin energy declines, and yang energy relatively exceeds; menopause ensues with symptoms that include hot flashes, night sweats, anxiety, irritability, insomnia, and weight gain.
Acupuncture treatment can:
1. help re-establish balance in the body by enhancing the yin energy;
2. help reduce stress and anxiety;
3. help regulate  hormone levels;
4. help promote serotonin production, a neurotransmitter that regulates sleep, appetite, and mood.
Research and Scientific Studies on Benefits of Acupuncture
According to the NCCIH-funded and worldwide studies, acupuncture significantly reduces the frequency of symptoms during menopause and improved several quality-of-life measures, such as hot flash interference, sleep quality, and anxiety. This benefit could last for at least six months.

Acupuncture is a World Health Organization-approved treatment for menopause-related symptoms.
Menopause Treatment at Yang Institute
Yang Institute's Women Health Program offers treatment for menopause-related issues. After a careful diagnostic evaluation, experts, with over 20-year experience, will develop a treatment plan that includes weekly acupuncture sessions, herbal remedies, and moxa treatment.
Patients started to experience changes after 4-6 treatments.  After 12 or more sessions, their symptoms of hot flashes and night sweats significantly reduced. They were able to sleep better, feel more relaxed and balanced.
"Dr. Zhang has helped me manage menopause! I came to her quite distraught, as suddenly, with the onset of menopause, my lifelong healthy habits no longer seemed to apply to my aging body. Now, I feel well-balanced and once again in command of myself. Using acupuncture and a single herbal remedy, she has eased all my symptoms. My weight gain has stopped, I'm sleeping through the night, my hot flashes have all but disappeared, and I feel able to focus on energy and enthusiasm. I highly recommend Dr. Zhang for the treatment of menopausal symptoms."
– Mary S, Ardmore, PA.